Here we are explaining everything about CM Security Master by Cheetah Mobile. It is not only an antivirus but also provides lots of other features like Free VPN, App locker, Junk Cleaner, Phone Booster, Intruder Selfie, Disguise Cover, Message Security and many more. It protects your phone from virus and malware attack as well as provides security from snoopers and misusers. If anyone tries to use your phone without your permission, intruder selfie and disguise cover do their job and let you know about him/her.
Before writing this review, we installed CM Security Master in 6 Android phones of different manufacturers ( Samsung Galaxy S8, OnePlus 5T,  Google Pixel 2,  LG G6, HTC U11, Redmi Note 4 ) and used it for 5 days. After that we collected all information and wrote down everything which a user face and feel while using this app. Let us start from its features, below we are explaining them one by one:
CM Security Master Review – What Will You Get After Installation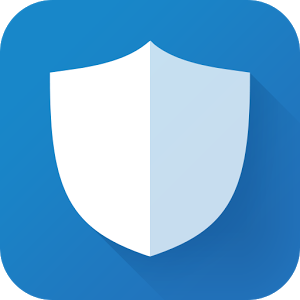 On Google Play it attains 4.7 / 5 rating and 500 million downloads which is the best rating in mobile security category. It is an all-in-one app for many common users' demands. Let us check it closely:
Security from Virus & Malware Threats
Antivirus engine of this app is designed by Cheetah Mobile. They update virus information of the engine regularly which helps it to detect latest viruses, malware and worms before affecting your device. You can schedule a scan for later or scan your device immediately. After detecting a harmful content on your device, it blocks and removes it immediately. While scanning, it scan for virus threats, vulnerability threats and privacy threats, and let you know it any problem found.
CM Security Master gives a very good app locking experience. You can lock every application available in your cell phone including Bluetooth, WiFi, Calls, Gallery and every type of private data. They extended App Lock feature with Disguise Cover and Intruder's Selfie. We are explaining it below.
It is very useful app-locker. If someone tries to open your apps which are protected with Disguise Cover, it stealthily capture a selfie of the person and save to intruder selfies. Snooper won't have any idea, he will only get a message on screen "Unfortunately, the process 'App Name' has stopped" So this is safe and tricky approach to make your apps secure and safe.
Intruder selfie works under Disguise Cover as well as independent. If you don't wanna apply Disguise Cover, when someone will open any secured app he will be asked for fingerprint or pattern. After incorrect attempts a selfie will be stored on your device. You can change number of incorrect attempts after which intruder selfie will active. You can also receive these selfies on your email by saving your email ID in settings.
Download CM Security Master Now
It provides you a browser for safe browsing. After surfing, it automatically deletes the history so that your surfing remains secured. Its browsing speed also very good and has all features which are required as a good internet browser. You should try it once and will feel the difference.
You can put security to the messages received on phone timely. It hides the messages immediate after receiving and gather all messages and notifications into one which makes it easy to read for you.
Junk Cleaner & Phone Booster
It cleans junk files including system and app cache with just one tap. If you forget to clean junk  files, it will remind you after a while when junk exceeds the limit.
It provides free VPN ( daily limit 200MB ), proxy and unblock solution. With Safe VPN Connect you can choose virtual location from given 3 countries and unblock websites which are locked in your area. That way you can protect your banking information, private messages and other browsing data as well.
Also Read: How to Track Lost iPhone or iPad Without any App
CPU Temperature Detector & Cooler
This all-in-one app also includes CPU temperature detector and cooling feature. It automatically detects CPU temperature and warns you if it exceed the limit. With only one tap, it cooled it down by shutting down the unnecessary apps.
If your cell phone battery is draining very fast, this is very useful feature for you. It detects the apps which are draining your battery and shut them down with only one tap. Also we found that it increased the battery cycle of our cell phones nearly 12%.
WiFi Security & Internet Speed Tester
Before connecting your phone with an unknown WiFi, you can check its vulnerability with WiFi Security feature. Also you can check speed of WiFi or your cellular network with speed tester.
Most of Android users have caller ID and call blocker like truecaller, but CM Security also provides this feature and you won't need to install any extra app.
This is a necessary feature for every cell phone user. Some manufacturers provide this feature built in. If your cell phone doesn't have 'find my phone' feature, you should enable it in CM Security Master. It will help you if it will get stolen or lost in future.
These are the main features of CM Security Master. To know about complete package of features you can install it from Google Play for free.
Recommended: Top 10 Best Free Android Games of All Time
Compatibility
Its compatibility varies from device to device. It doesn't support some older versions of Android. It is better to check compatibility by visiting Google Play. If you find download option here, that means your phone is compatible with it. Click Here to check compatibility of your device.
Working
It works very smooth with Android OS. It works on background and doesn't affect the speed of mobile phone. Actually it requires very small download space, near about 30MB but offers big list of features. It is very intelligent software and tell the user for every required action which should be taken to improve performance of the device. Therefore after using it, we give it 5 out of 5 star in smoothness and intelligence.
Pros
It is small in size and doesn't require much download space.
Very sensitive for the security of device, even it warns the user if any confidential info stored in clipboard.
It is a freeware and most of the features are ad-free.
Intruder Selfie & Disguise Cover are the most appreciable features.
Only antivirus program which offers security from every possible threat.
Cons
Message Security & Notification Cover sometimes need lots of taps and you find it disgusting when in hurry.
Notification cleaner is extra features and don't required by any user because every cell phone has this feature in built.
The Verdict
If you are searching for an advertisement free and effective antivirus program with plenty of other security features, this program is for you. There is a big YES from our side. It is the best security app for Android users available this time.
Plus: 5 iOS Free Antivirus & Security Apps