If your Android device is slowing down and resulting to hanging or auto reboot problem, you should install an Android cleaner app in it to maximize its performance. There are tons of cleaning apps in Android market, and you may perplexed while choosing perfect app for your device. We reviewed topmost free apps and listed best 5 over here. Download most suitable app from the list below.
Best Cleaning Apps for Android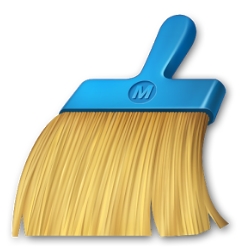 It is the best cleaner app available for Android OS devices with more than 500 million downloads and 4.7 rating on app store. Its main features are:
Junk files cleaning
Free antivirus
Private photo vault
WiFi security
Mobile boosting
Battery saver
Chargemaster to prevent overcharging
Applock, iSwipe, Game Booster and App Manager
They are providing more than 10 features along with cleaning action. Its working is very smooth on all android devices. Its size vary with device but always around of 20MB. This app is designed by Cheetah Mobile, who are the developers of world famous antivirus program CM Security Master.
Note: For low-ended smartphones they launched a lite edition called Clean Master Lite. It only takes 4MB space in your phone but avails less features than Clean Master.
With 100 million downloads and 4.5 rating on Android app store it is the second most famous cleaning app for all Android devices. It is designed and developed by DU Apps Studio. Main features of DU speed booster are given below:
Phone and memory boosting
Cleaning of junk files
Free antivirus and other security features
Boosting of network ( download & upload speed )
CPU cooling feature
Cleaner for apps ( apps manager ) & app lock
Smart charge and DU swipe feature
Installed size of this app is around 12MB, that means it is not a big file and doesn't affect performance of device.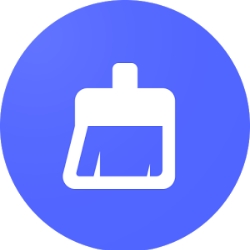 It is also a free and powerful cleaner app with small size ( only 4MB  ), and best suited for low memory smartphones. It attains 4.6 rating with 100 million downloads on Android store. Main features of Power Clean are listed below:
Smart cache junk and residual storage cleaner
Advanced memory cleaner for power boosting
Unwanted apps and notification cleaner
One tap booster
Free virus scanner and cleaner
App manager with app lock
CPU monitor and cooler
These are the main features provided by Power Clean app. It is a good cleaning app for a Android OS device if you are searching for a lite and effective app with no extra features.
Also Read: Best Free Photo Editor Apps for Android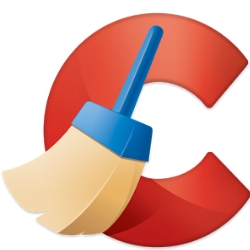 Probably you have used CCleaner app for your PC. It is very famous for desktops and inspired from the success on desktops they launched it for smartphones also. In its free version it gives a lot of cleaning features which are not given by any other cleaner app. It provides some extraordinary features, in other words it is the perfect and real cleaner app for Android OS devices. Its main features are:
Remove junk to speedup device
App cache cleaning feature, cleaning of download folders, browser's history cleaner, clipboard cleaning and other..
Clean call logs and SMS in bulk by time stamp or contact
Uninstall multiple unwanted apps
Simple user interface with easy navigation
Keep track of CPU and RAM usage
It has 4.4 rating in app store with more than 50 million downloads. It works very smooth on every Android OS device and also well suited for low memory smartphones.
It is not only a cleaner app but also a good antivirus, that means after installing it you will also get 24*7 protection from online threats. Installed size of 360 Security Lite is about 9 MB and it has 4.5 rating on app store with more than 50 million downloads. Main features are given below:
Lowest power consumption
Junk file cleaner and phone booster
Game speed booster, CPU cooler and power saver
Privacy control by app locking
Real time scanning
Inbuilt antivirus engine
So these are the top 5 free Android cleaner apps. These apps have the best rating in app store and best latest features to clean each part of your smartphone. If you have any suggestion or doubt, don't hesitate to comment below.
Plus: Best Free Android Antivirus Programs